THIS LADY MAY BE OLDER THAN YOU, BUT SHE HAS MORE STYLE THAN YOU...
The concept behind "Forever Young" celebrates Margaret Porritt as an iconic fashion influencer with over 45 years in the retail industry. Visit 
@foreveryoungbymjp
 on Instagram for a glimpse into her quirky life and unique style.
In the fickle world of fashion, Margaret Porritt is somewhat of an anomaly. An icon in the fashion industry, and once dubbed as "Australia's Donna Karan," Porritt's brand, FEATHERS, encompasses pristine chic quality and practical womenswear.
Today you will find Porritt rolling into her Hawksburn car space, with her renowned white Mercedes sunroof down. Her partner Warrick has the car to match… but not the Gucci platform sneakers or the latest Moncler puffa she often drives to work in.
Porritt's enviable bag collection leaves plenty of room for desire by her team, who each morning, eagerly await the vintage Chanel that will grace their presence that day. From backpacks to clutches, and bumbags to totes, one bag is never enough for Porritt.  She has an avid skill of mixing eclectic brands and will often be seen with two designer bags in tow at the one time.
Traditional and structured methods of business fly out the window in the FEATHERS office. "We don't need meetings about meetings" Porritt says. She hates spreadsheets and Google Analytics is certainly not her friend… Things change quickly in the office and everyone needs to keep up. It is this attitude of constantly evolving and adapting to change ready to the market, that has kept the FEATHERS business #foreveryoung.
Margaret Porritt founded FEATHERS in 1972, which today has a succession of fifteen stores and Myer concessions. Porritt remains actively involved in her business and it is not abnormal for her to be seen working alongside her marketing team at the forefront of FEATHERS cutting-edge campaigns.
Between growing up immersed in the world of fashion with her milliner mother, working with the likes of Norman Hartnell, the Queen's dress maker and posing for portraits shoots with Helmut Newton, Margaret Porritt has had anything but a boring life.
Today, social media is inundated with nouveau fashion bloggers. We scroll Instagram repetitively and see a feed saturated with the same brands and same look.
@foreveryoungbymjp
offers a point of difference. Coco Chanel once said, "what makes a woman look old is trying desperately to look young." This Instagram account shows Margaret Porritt's life through her Prada sunglasses: timelessly stylish, uniquely elegant and endlessly youthful.
For something different on your feed, double tap @
foreveryoungbymjp
 and celebrate the fascinating life of Margaret Porritt.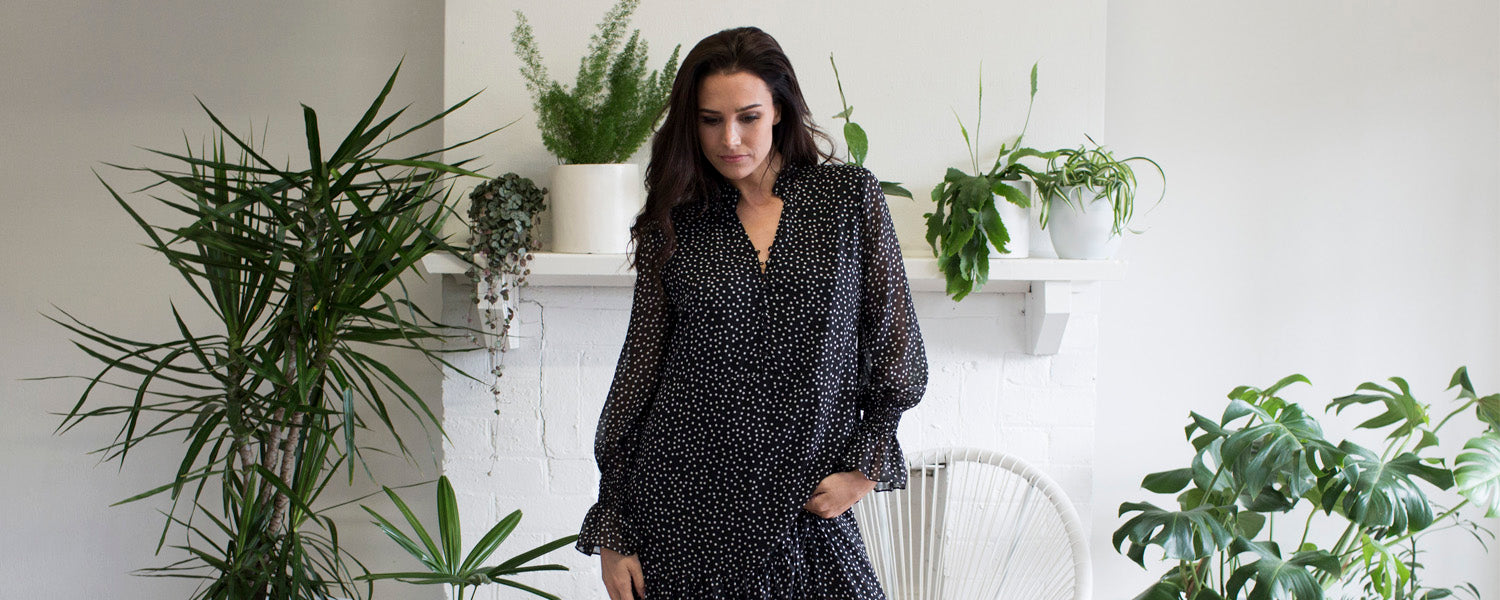 Inspired by the dramatic beauty of the Spanish dance of love, the Flamenco Knit, is a refined knit featuring soft ruffles layered over delicate mesh sleeves tyle it back with the latest FEATH...
Read more